Okay, so a lot of you who joined this board in the past year or so don't really know Tango because she hasn't been around, due to RL being very demanding ... but she's with us in spirit.
She is a lovely, incredibly talented person whom I met ten years ago in the
Xena
fandom and who has been a wonderful friend ever since, in defiance of geography.
She was also the one who got me into
Robin Hood
, after two years of trying ... with the felicitous result that we now share not one but two OTPs!
Despite not being around, she has definitely not abandoned this fandom (she and I are collaborating on an epic RH fic that we hope to unveil early next year).
So please join me in wishing Tango a very, very happy birthday and many happy returns.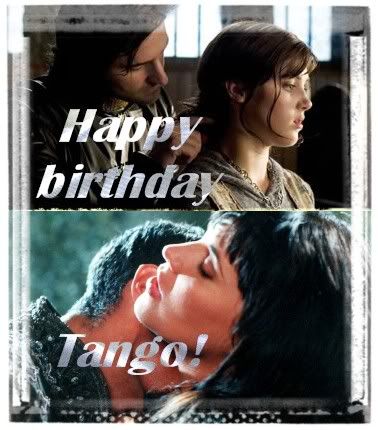 Oh, and Tango, here's a great present that got posted to YouTube just in time for your birthday...
Xena credits, Robin Hood-style (with a bit of Merlin thrown in)